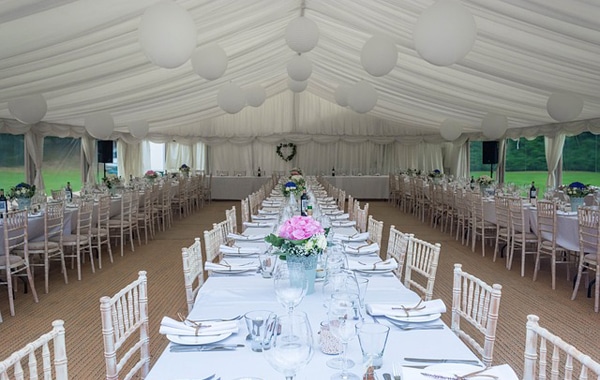 Party and Event Catering in Kentucky
Planning your corporate or private event can seem overwhelming. We can relieve the stress by handling the most important detail, providing fresh, hot, homemade cuisine by our training chefs. Booking your corporate party becomes easy once our event catering team jumps on board. Whether it's 50 or 5000 people we have 40+ years experience planning and executing corporate picnics, weddings, class reunions, employee appreciation meals, awards ceremonies, anniversaries, graduations, birthdays and more. We've worked on top of coal mines and inside upscale venues. Thompson Catering adapts to the needs of the guests ensuring everyone is taken of. Party and event catering is our strength having served customers from Bowling Green to North Carolina and all points in between. Our food selection is as varied as our guests. We work with our clients to create the perfect menu for your event. We've built our reputation on quality, punctuality, and customer service.
While Thompson Catering built it's business on company picnics and corporate appreciation events we've expanded to offer wedding and private event services as well. The same commercial grade equipment used for corporate customers is available for your own private event. Tents, chairs, tables, staging, dance floors, 30+ inflatables, carnival games, concessions and more. Our large inventory of inflatables includes a number of bounce houses, slides, obstacle courses and water slides.
When you want the best corporate party and private event catering in Kentucky, you want Thompson Catering. We have the resources and experience to ensure your party is a success. For more information on any of our catering services or to check available dates, give us a call today. 859-745-2019.
Possible venues for your event:
CORPORATE PICNICS, PRIVATE EVENTS
WEDDINGS AND FORMAL EVENTS
Comments are closed.