Your Best Corporate Catering Experience
From a third shift cookout to a formal business after-hours event, our team of professionals can accommodate all your corporate catering needs with excellent results. Thompson Catering has over 40 years of delivering a wonderful food experience that will make your corporate event unforgettable.
We are an off-premise, large-scale catering operation. That means we come to your facility or chosen venue. We serve throughout Kentucky, including Lexington, Louisville, Covington, and Bowling Green. Our corporate reach also includes West Virginia, North Carolina, Ohio, Indiana and Tennessee. We take pride in creating mouth-watering menu items with respect to a local and sustainable ingredient philosophy while tailoring our services to the specific needs of our corporate clients.
Regardless of the dietary restrictions your team has, we offer diverse tastes and options to fill all needs. Don't worry about the vegan, vegetarian or gluten-free associates. We will work it out.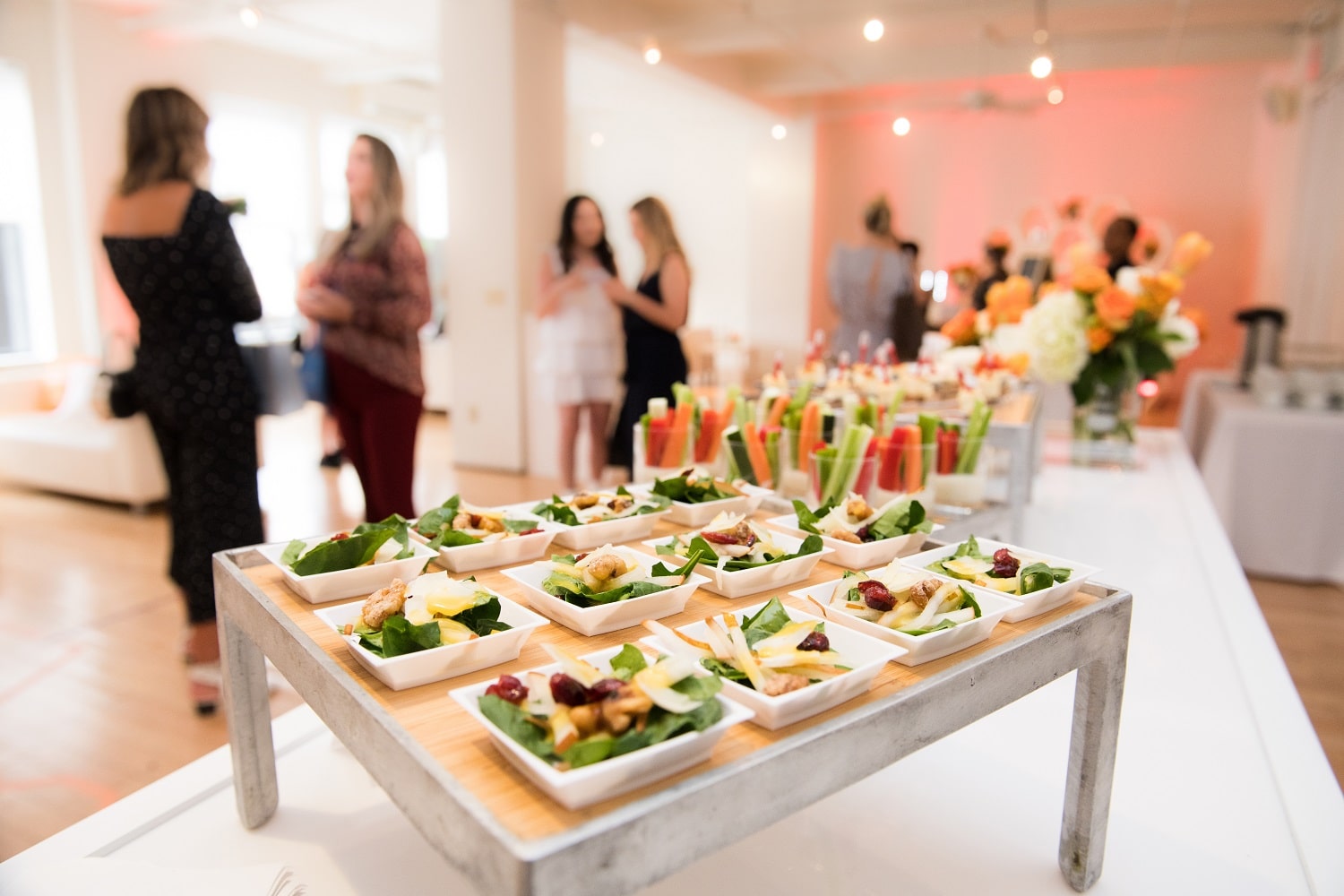 Why Choose Us?
Dedicated Professional Team
We know communication is the key to success and we are here to listen to your needs.
Often we are hired by companies to say "thank you" to their associates or to show hospitality to traveling business partners. We bring plenty of food and treat all guests like they are the CEO.
Top-Notch Chefs
Our kitchen has a combined work experience of over 150 years culminating from diverse backgrounds.
No matter what menu you select, we do not compromise on quality and guarantee to deliver the most premium, delicious food around. You're only as good as your last job. Word of mouth is everything in this business. Cutting corners doesn't do us any favors.
Whether it's 100 or 10,000 guests we have the vehicles, equipment, and experience to prepare food on-site. All grilled foods are prepared using natural hardwood lump charcoal. Hamburgers, hotdogs, steaks, and chicken go from grill to buffet as your guests arrive.
Worry-free Booking, Service & Delivery
Leave the logistics to us. In addition to food, we offer tents, tables, chairs, table covers, 30+ inflatables, concessions, carnival games, DJs, petting zoos, ice cream trucks and more. Dealing with fewer vendors allows you the chance to mindfully enjoy the event instead of living later through pictures.
We offer a full-service catering experience, complete with uniformed staffing and commercial food service equipment. We also offer drop-off catering. The same exquisite food arrives hot/chilled in attractive, disposable containers. You uncover and enjoy.
Does your crew work Holidays and need something to elevate their spirits? We can handle that as well.
Corporate catering has never been easier for your company picnic, working lunch or team building event. Contact Thompson Catering & Special Events for a no-obligation quote today!
Comments are closed.