COVID-19 is on everyone's mind. The level of concern ranges from high to moderate. One thing the human spirit has in common is that we keep pushing forward, working and living with determination and optimism.
The planning of your corporate event should take a back seat to any and all health concerns. While large-scale gatherings are being cancelled there are other ways to lift morale with your crew members. Thompson Catering doesn't just focus on huge, integrated gatherings. A large part of our business is "drop off" catering and full service "shift" catering. We set up buffets in manufacturing facilities all over KY and beyond. We can assemble multiple buffets, spread out in the same warehouse.
Releasing crew members, a few at a time, to a hot, homemade meal can lift spirits and show appreciation. Our staff is trained on food-safe serving practices and is taking a very mindful approach to the current health concerns. Our drop off catering means having the same hot/cold food delivered fresh in our large disposable serving trays without the extra staff, saving you on labor expenses.
We are available and eager to serve you for all your catering & special events needs.
Catering Services in Kentucky
Our Mission
Our current line-up of catering & special event professionals has over 150 years of combined work experience in the hospitality business. We are a turn-key catering service in Kentucky designed to allow you, the customer, to enjoy your party and mingle with your guests instead of worrying about a multitude of vendors.
Our mission includes our full commitment to providing fresh food, cutting-edge party equipment and professional services. With strict attention to detail, we promise that our staff will be courteous and eager to assist you. Our customers' satisfaction always comes first. For more information on any of our catering service in Kentucky, give us a call today at (859) 745-2019.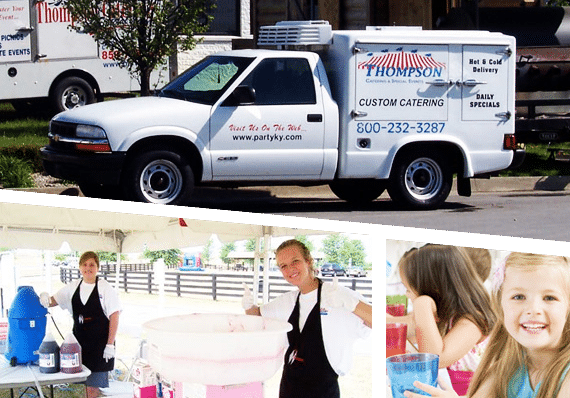 Comments are closed.